3-in-1 Tea Implement
Slide Open for Easy Scooping
Use it to scoop your favorite tea leaves or insert your preferred tea bag.
Close Cover and Steep
Hang it on the side of the cup and allow your tea to infuse freely.
Squeeze Down for Enhanced Flavor
Press your tea by squeezing down, thereby shortening brewing time and avoiding messy drips.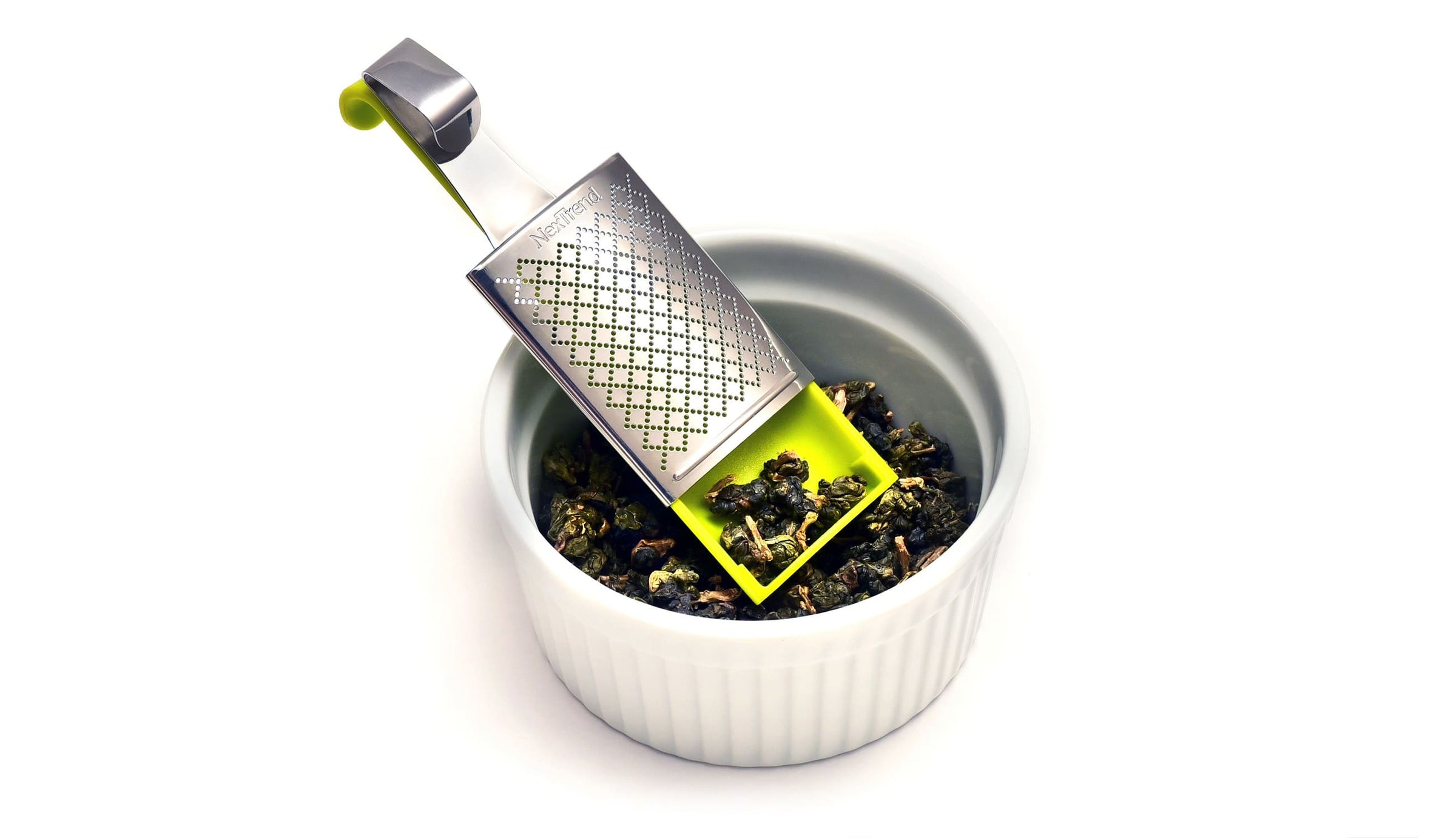 Impressive
Modern & Innovative
With laser-etched stainless steel and Tritan BPA-free material, this beautiful device shows off a modern aesthetic.
Enjoy more tea. Faster, simpler.
Perfect for use at home, office, or school with its easy storage. Keep it for yourself or give it as a gift!
I was looking for a tea infuser for a while. I decided to order this one because I like its design concept: scoop, infuser and squeeze all in one and with a intricated diffuse pattern on the stainless steel front. In order to leave room for the tea leaves to expand, it is best not to scoop more than 2/3 of the scoop. Once immersed in the cup, you can see tea slowly emerge from the diffuser and smell the aroma rises up. It does what it promises and allows you to control what kind of tea you would like to make. Besides, it is so easy to clean.

Juliette Chen,

California, USA
I was using this tea infuser at work and all my coworkers wanted to buy one. This tea infuser is perfect for loose tea leaves because you can scoop the tea leaves directly into the infuser. I also love that you can easily dump used tea leaves just as easy. Highly recommend for any office, when you don't have a traditional teapot available. Easy to clean and rinse, not much more I can ask for.

Gary Levin,

British Columbia, Canada