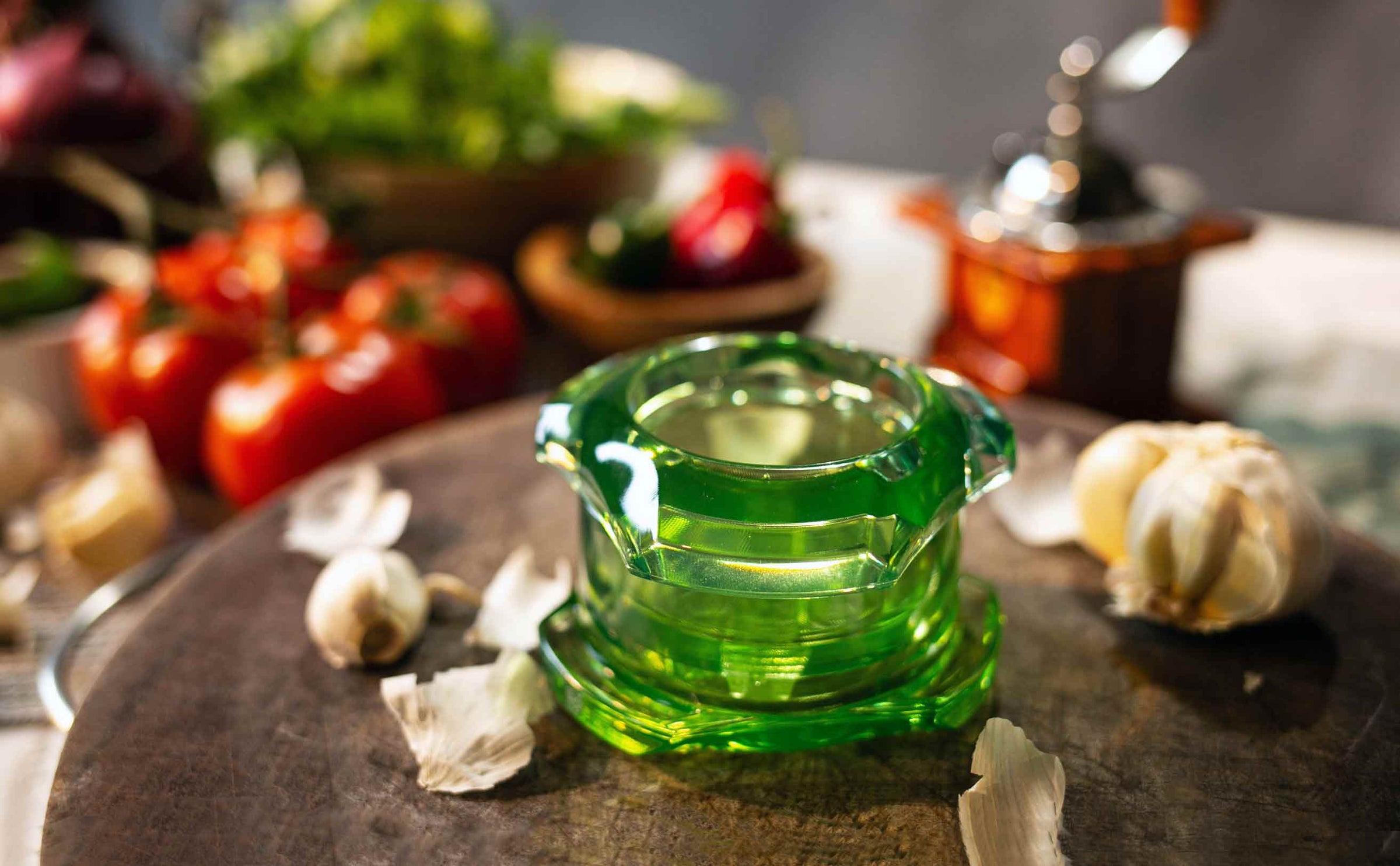 The kitchen tool that defines "handheld kitchen mincers."
With the Garlic Twister, you no longer need multiple tools to handle one ingredient. No more messy garlic presses, squashing garlic with rockers, or rolling garlic to peel the skin. And just a quick rinse clean.
Welcome to NexTrend Products, a California-based kitchenware company. We are excited to bring the Award-winning Garlic Twister and other modern, innovative products to your kitchen!
No more single purpose tools
Versatile
One tool, for all ingredients. Usable for garlic, ginger, herbs, nuts, and more.
Let's see your garlic press do that.

OMG! I used the Garlic Twist tonight and I must say it's the best Garlic Tool in the world! I love to cook with garlic yet I'm reluctant to due to the hassle of peeling and grinding it all.

Well, watch out Spaghetti! Look out Lasagna! My worst fear has been conquered. The Garlic is BACK!

E. Seleithia Woods,

Inglewood, CA
I needed 4 garlic cloves and a whole sprig of chopped fresh rosemary for a lemon chicken recipe. While I was twisting the garlic I decided to see what would happen if I just put the rosemary leaves in with the garlic and not chop them by hand. OH MY goodness. The rosemary chopped beautifully!! I may never have to chop fresh rosemary, thyme, sage again.

Sandy,

Amazon.com
I am the woman who bought 70 twists for my employees, brokers and some friends back in Oct. All 70 went out for Xmas with a fresh head of garlic, your instructions and their bonus checks. They were a smash hit and everyone (with any taste for garlic) is digging them! Happy New Year!

Kathy Mooney

(www.discusscooking.com)
NexTrend has won exclusive awards and garnered stellar product reviews in the U.S. and worldwide.

4.7 Stars and over 4300 reviews on Amazon
With an >80% 5-star rating, as of November 2020
Invent Now America Finalist
Sponsored by US Patent and Trademark Office and Popular Mechanics Magazine
Design Award Finalist
International Housewares Show, Largest housewares trade show in North America
Gift of the Year Award Runner-Up
Spring Fair, United Kingdom
Highly-Recommended with 90% Rating
Cooking Club of America
Ten Best Gadgets
Newsweek International
Available on Amazon
Take advantage of Prime Shipping to fulfill your orders. Contact us if ordering large quantities.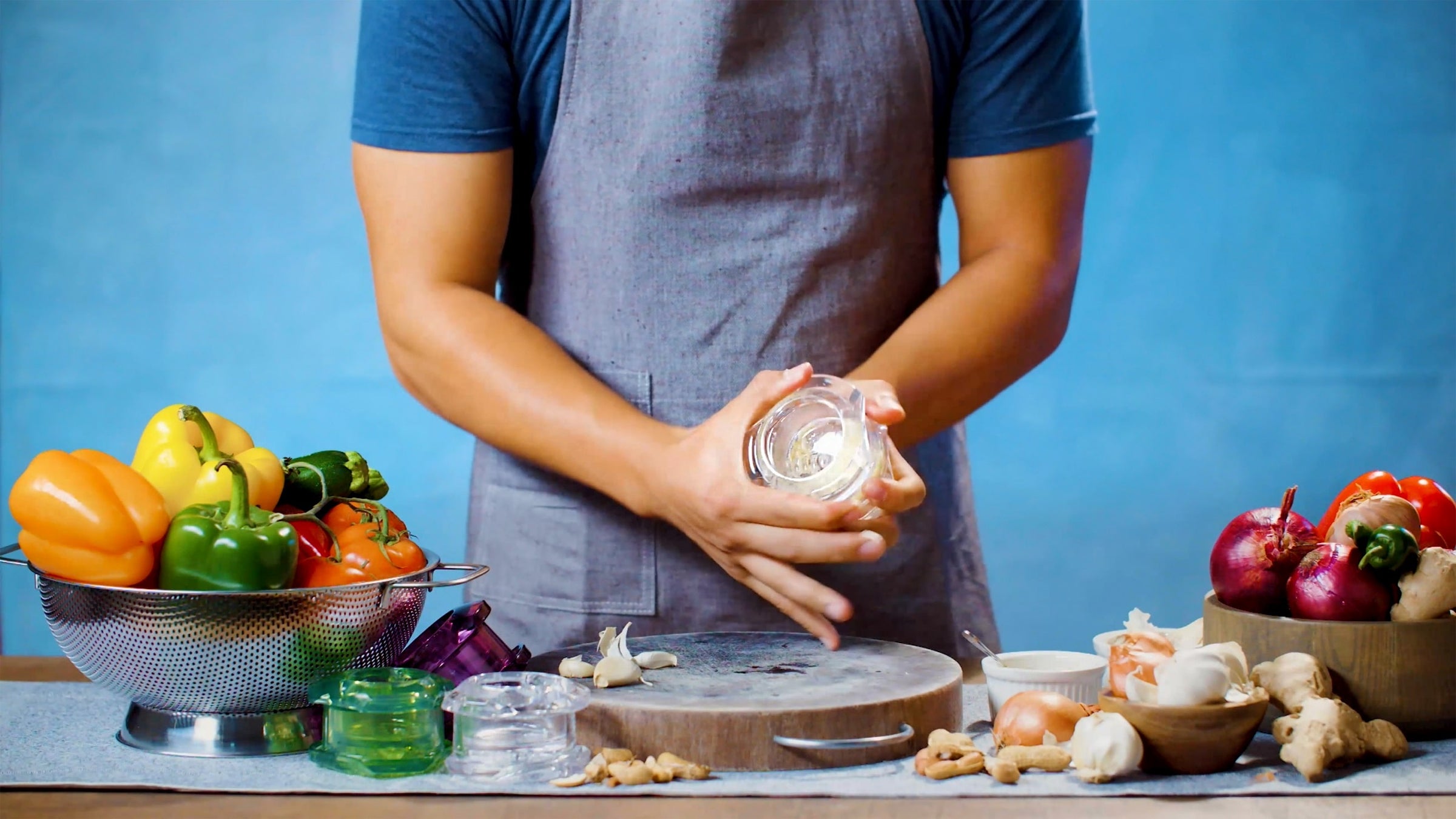 Garlic Twister
A Modern Twist
Beautiful, Innovative, and Multifunctional, the Garlic Twister is meant for the modern kitchen.
Tip: Gather into triangles to make it easy to remove and clean!
Watch the Instructional Video