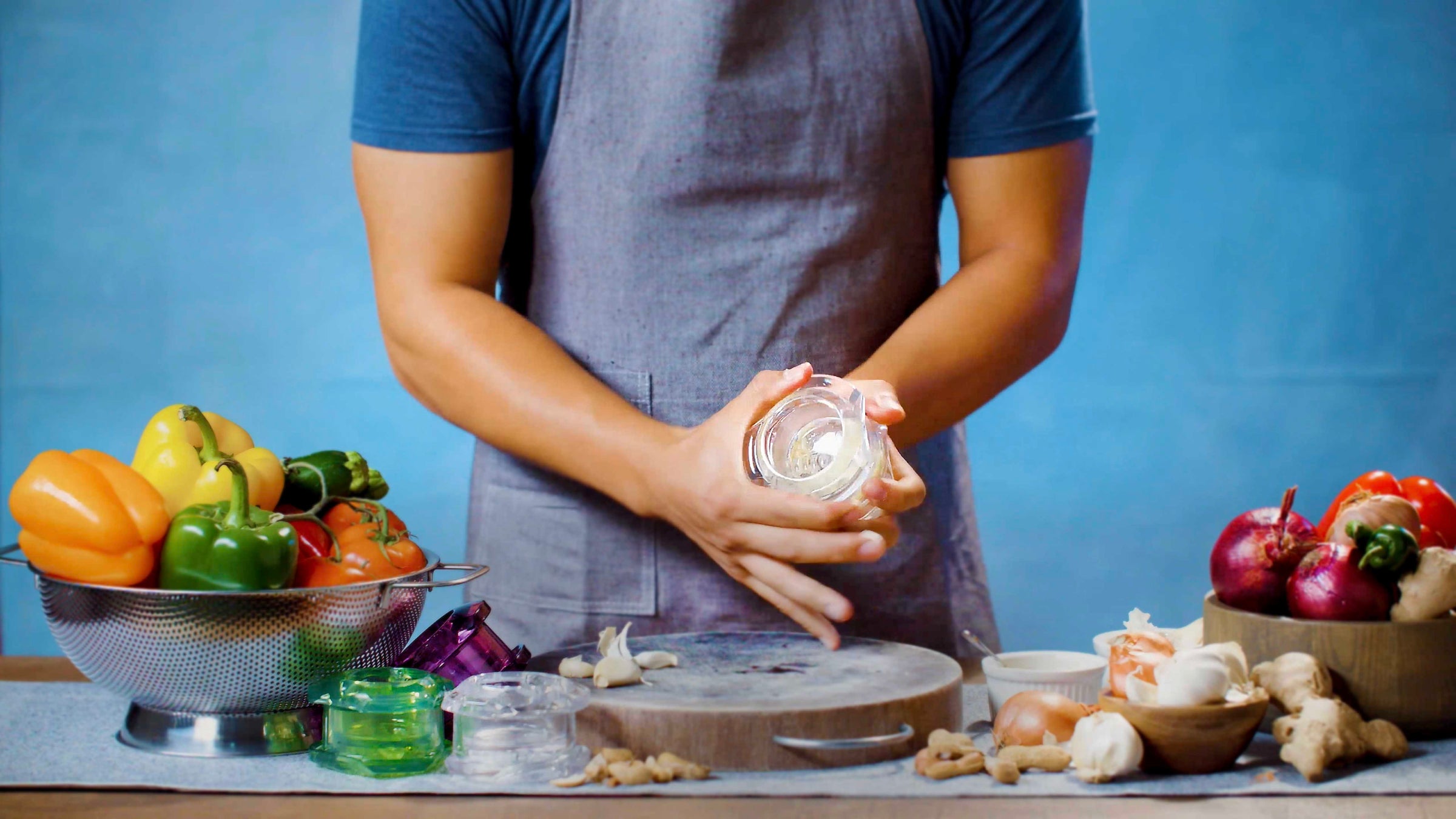 The Garlic Twister
Introducing the latest version of our six-time industry award winner.
This revolutionary kitchen gadget makes quick work of ingredient prep so you can return to your loved ones.
Made and Designed in the USA.
Multifunctional Kitchen Rotary Tool
SIX-TIME INDUSTRY AWARD WINNER
Cross-cutting mincing teeth easily minces your ingredients saving you time in the kitchen. Rinse clean - that's it!
EASY TO USE
Twist to Perfection
​The amount you twist controls the fineness of your ingredients - and don't forget to swivel to pack the ingredients into neatly formed triangles at the end!
Versatile
Use it for different ingredients!
Our customers have tried the Garlic Twister with many different ingredients - See what else you can use it for! Olives, shallots, pepper, chilis, nuts, ginger, nuts, and more!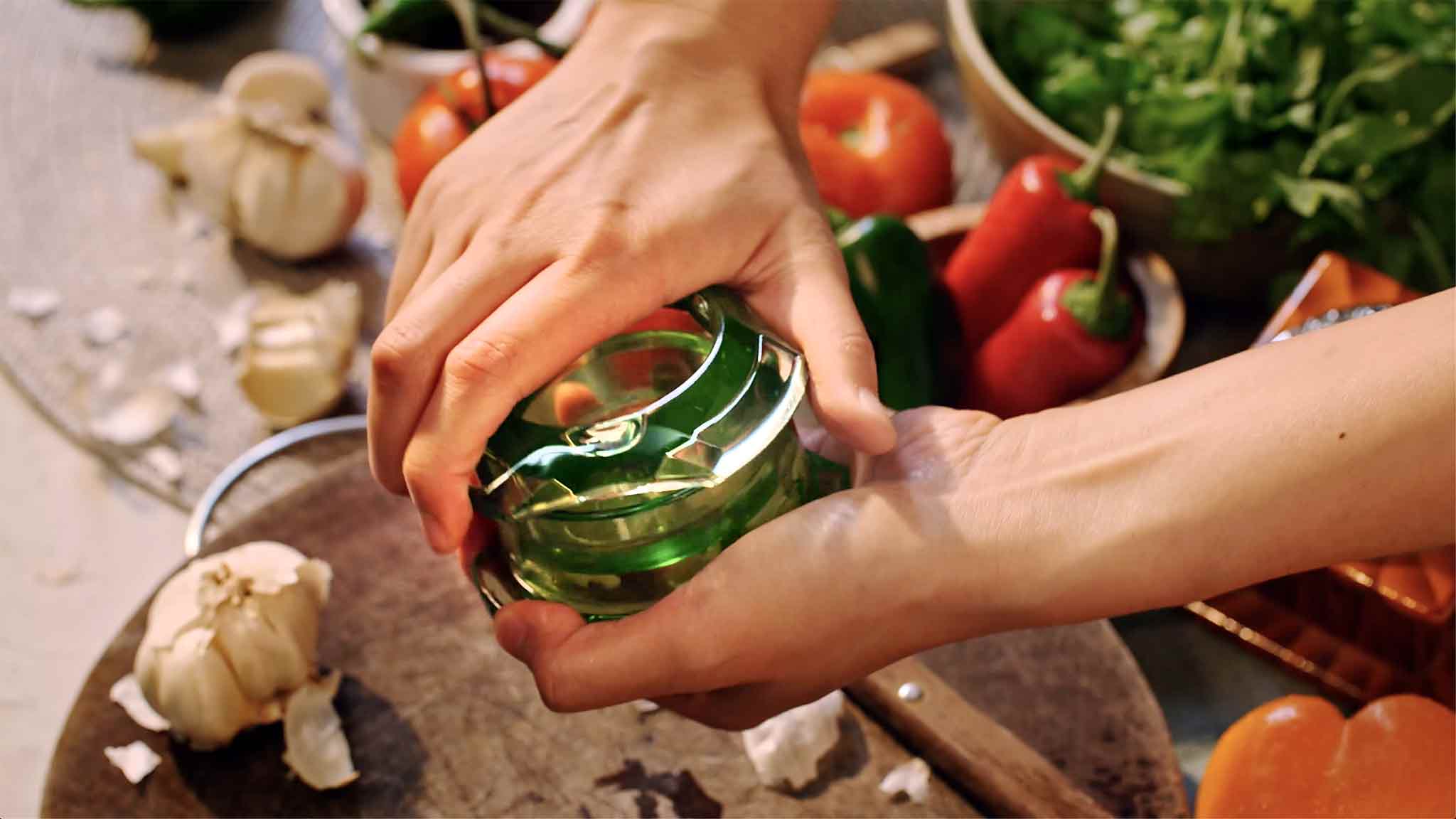 Better than the Garlic Press
Gather. Rinse. Easy.
We use the Garlic Twister daily in our own kitchen. Now in its 4th generation, we have minced a lot of garlic. And ginger. But lots and lots of garlic.
You can too.
See how the Garlic Twister simplifies your kitchen.
Watch the video
★★★★★

I love this and it works exactly as is says! Just smash the garlic on the counter to remove the skin, place the cloves in and twist, it's that easy! I use lots of fresh garlic and ginger in my cooking. Using those garlic presses were just too hard to squeeze, hard to get the skin out of and hard to get the pressed garlic out of the teeth. All that work for one clove. This is a miracle. I would highly recommend this, it's quick, it's simple and no waste.

Laura,

Amazon Top 1000 Reviewer
★★★★★

I decided to give it a try even though I first looked at it and thought: "gimmicky." Then again, conventional garlic presses are annoying and slicing/chopping garlic by hand isn't much fun for all-thumbs types like me. This sturdy device works very well. Twist such that the two "clumps" of garlic inside end up in triangular shapes once you've done grinding them up.

Nice design, works well, sturdy, and easy to clean. Haven't used a conventional garlic press since I got the thing.

Romidar

Amazon Vine
★★★★★

OMG! I used the Garlic Twist tonight and I must say it's the best Garlic Tool in the world! I love to cook with garlic yet I'm reluctant to due to the hassle of peeling and grinding it all.

Well, watch out Spaghetti! Look out Lasagna! My worst fear has been conquered. The Garlic is BACK!

E. Seleithia Woods

Inglewood, CA